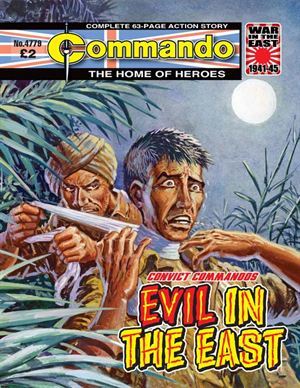 The jungle can be a hostile place, besides the strength-sapping heat and humidity, dangerous animals and plants abound.
This counts double if you're a confirmed coward, born and raised in London, separated from your comrades and being pursued by a deadly assassin.
That was the position that "Jelly" Jakes of the Convict Commandos found himself in. let's be honest, he had every right to be terrified.