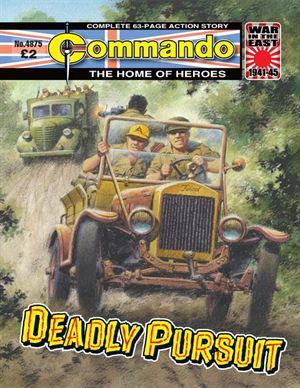 Cut off from their unit, Second-Lieutenant Bob Holbeck and Private Vic Jolly were trying to get out of battle-ravaged Malaya for the relative safety of Sumatra.
Hooking up with a rag-tag group of survivors, they commandeered a Model T Ford pick-up truck and fled.
In a retreat already fraught with danger, they would also have to escape from the clutches of the Kempeitai – the feared Japanese secret police, and they were hot on their tail.