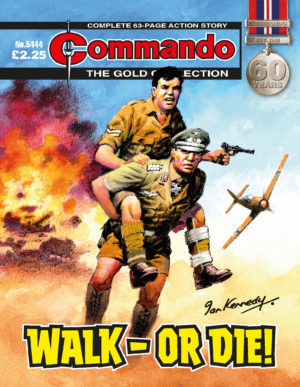 Corporal Tom Gerrard of the Royal Tank Corps was just an ordinary bloke, easy‑going and cheerful.
Colonel Karl Oberth of the Tenth Panzer Division was a typical Nazi officer, brutal and unforgiving.
Somewhere on the limitless, scorching inferno of the Western Desert, Fate decided that their tank tracks should cross.
Story: Eric Castle
Art: Amador
Cover: Ian Kennedy