WHAT DO I GET?
Imagine… every print issue of Commando sent direct to your door.
Subscribe and get every new Commando issue posted straight to your personal HQ – you'll never need to search for another issue in the shops again.
All subscribers get four action-packed stories delivered every fortnight – non-stop action every week of the year!
HOW MUCH DOES IT COST?
You can subscribe to Commando in the following ways: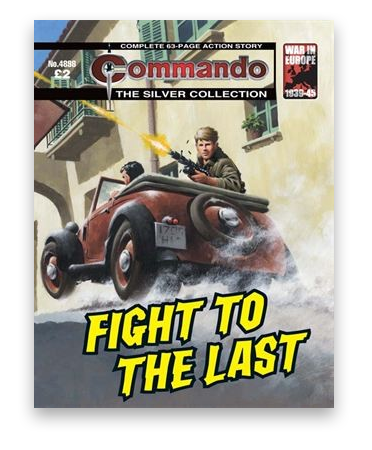 BEST DEAL
By Direct Debit every 3 months – £25 per quarter (£100) UK
£37.50 per quarter  (£150) Overseas
One year minimum term
A six month subscription
£85 in the UK and £105 in the rest of the world.
A one year subscription
£150 in the UK and £200 in the rest of the world.
SPECIAL LIMITED TIME OFFER
Get 26 issues of Commando for only £25!* Plus get this RAF Spitfire Mug and Gift Tin FREE! Official RAF Licensed product! Save £108 off the shop price!
To get this offer click here or pick a payment option above!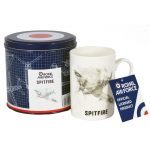 Click here to find out more about overseas options
*Direct Debit offer. Saving shown based on yearly retail price of £208 compared to Direct Debit price of £87.50. One year non-direct price: £150. Six months non direct debit price: £85. Direct Debit available for UK bank accounts only. Mug height dimensions:  H:10 W:10 D:7 cm.  Overseas customers please call +441382 575580.