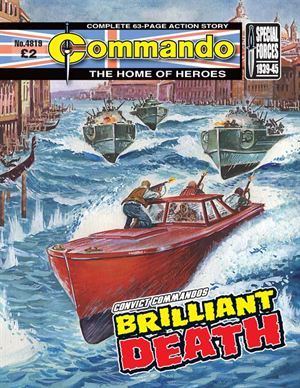 The Convict Commandos are not known to do things the conventional way. Titch Mooney, Jelly Jakes, Smiler Dawson and Guy Tenby – not forgetting their ruthless confederate Dr Jane Mallory – always get the jobs where conventional is not an option.
Even by their standards, though, a boat chase through the centre of Venice was a bit extreme.
You really have got to read this tale.