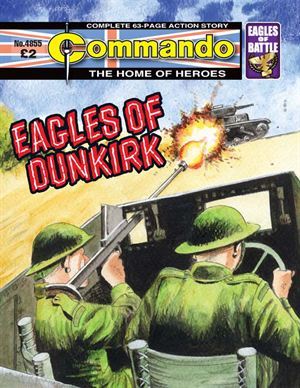 Corporal Sean Carrick excelled as an anti-tank gunner in a Daimler Dingo scout car, whether at Dunkirk or in the cruel heat of the North African desert.
However, when an age-old family feud is re-kindled, Sean soon finds himself fighting to save his reputation as outrageous lies are spread about his past. His dilemma is that his true life story may be even more dangerous to reveal.
This particular Eagle Of Dunkirk would have to fight 'friend' as well as foe to be able to stretch his wings and escape a deadly destiny.