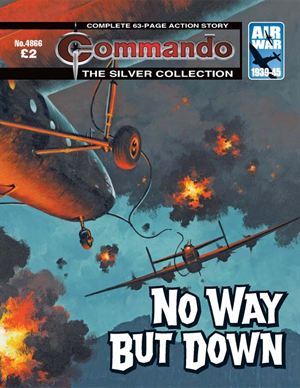 If you're an army glider pilot. You've got a dodgy job – landing yourself and your troops in the teeth of anything the enemy throws at you.
Hazardous at the best of times, it's grimly suicidal when thick flak is coming up, the exploding shells chucking your frail Horsa all over the sky.
If an unlucky burst cuts your tow-rope long before you reach your landing ground, there's only one way to go – down…and fast!