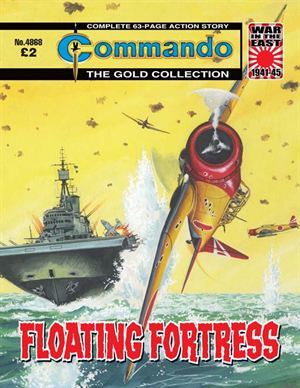 They were Fleet Air Arm pilots on a carrier, Mike Scott, "Frenchy" Lafarge and the giant Red Knight. In the air they made a great team, but then their carrier was damaged, and they were forced to land with empty tanks on a desert island!
Mike wanted to organise the warlike natives into a private army to fight the Japanese occupying the island.
Big Red flexed his powerful hands and wanted to carry on his own personal feud against the enemy.
Poor Frenchy didn't know who to follow. While they argued and the baffled natives watched – the Japanese were closing in…