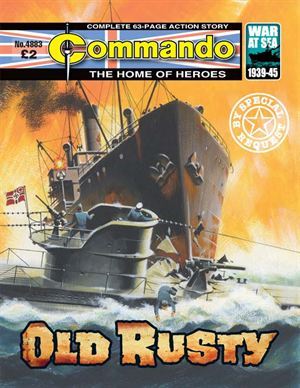 Dick Avery was a captain in the Merchant Navy. He'd sailed with some of the best – and worst – ships and crews on the seven seas. He reckoned he'd seen it all.
That was before he took command of Old Rusty, an ancient tub with a crew made up of drunks, brawlers and raw seamen of every nationality.
When Dick left Gibraltar he didn't fancy his chances of ever seeing England again.
But then they ran into a German U-boat, and he wouldn't have swapped that ship or that crew for the best in the Royal Navy!