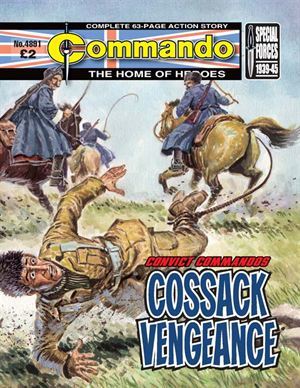 Once more the Convict Commandos' latest mission had placed them in grave danger.
The Germans, in league with a Russian traitor and a horde of fearsome, renegade Cossack warriors, had concocted an assassination plot that would turn the tide of the war.
Now all Jelly Jakes and the rest of the Commando team had to do was foil the enemy plan…but that was easier said than done.