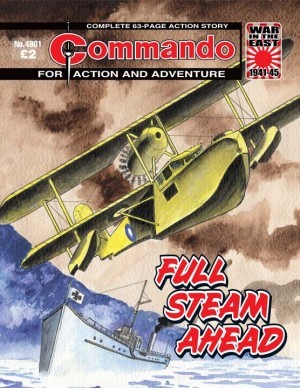 So, just how did two downed Royal Australian Air Force pilots end up on a secluded Pacific island – as prisoners of a long-forgotten Imperial German Navy unit whose unhinged leader was determined to complete a decades-old mission?
Sergeant Matt Herford and Corporal Ben MacAuley would have to commandeer an ancient, steam-powered torpedo boat in an attempt to escape and warn their superiors of an imminent threat.
It's a tall tale indeed, fantastic in every sense of the word.