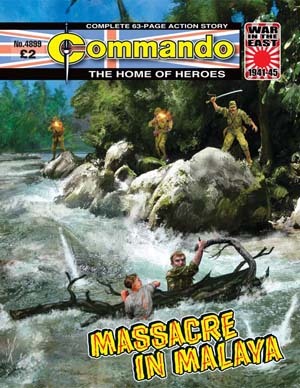 In the arid jungles of Malaya in 1941, British and Commonwealth forces held out against the relentless advance of the Japanese.
Private Josh Combe and his unit were determined to protect the life of a civilian boy who had been left silent, traumatised and alone by the murderous actions of a pair of enemy officers.
In a last-ditch attempt to get to friendly territory they would have to take to the river to survive.