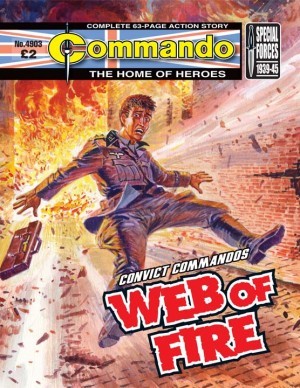 In early 1945 the skies above Dresden burned brightly with the fire of an almighty Allied bombing raid that would go down in history.
Unfortunately for "Jelly" Jakes of the Convict Commandos, he happened to be on a secret mission in the heart of the German city that fateful night when all hell broke loose.
If he managed to survive the relentless bombardment he would also have to contend with a blast from the Commandos' past.