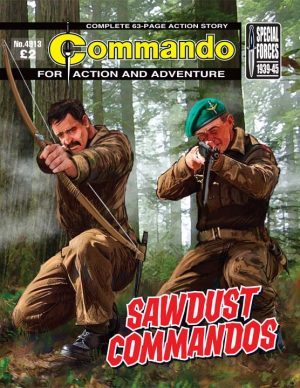 The men of the Canadian Forestry Corps were known as the "Sawdust Fusiliers" — trained soldiers, they were also lumberjacks based in Great Britain during World War II.
In a remote area of the Scottish Highlands a group of Commandos on a training exercise clashed with the Canadians.
However, the Green Berets and the Fusiliers expectedly came up against a group of invading German Navy Marines who were on a top secret mission. These "Sawdust Commandos" would have to put aside their differences and fight for their very lives.