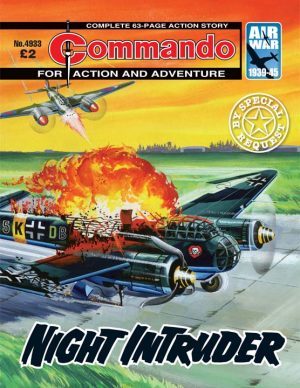 Pete Owen was a fine pilot in a Mosquito night-fighter squadron, with a growing number of kills to his name.
Then he shook everybody by flying his plane, complete with the latest top-secret radar, across the Channel into German hands. He'd been playing a traitor's game all the time, it seemed.
But why was he now in a German prison camp? And why was he spending every minute planning an escape? All he'd get in Britain would be a firing squad.