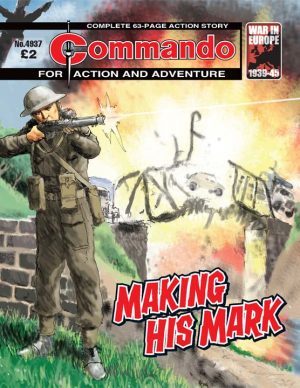 When World War II broke out Mark Enfield quit his office job and enlisted in the army. Although enthusiastic, he was quite puny and unfit. Nor was he a very good shot — and many noted the irony that he shared his surname with the famous Lee Enfield rifle that they used.
.He became a target of bullies among his fellow recruits in basic training and this continued when they went into battle.
However, Mark was determined to stand up to his detractors once and for all, especially when his unit was tasked with destroying a strategically important bridge which was in enemy hands.