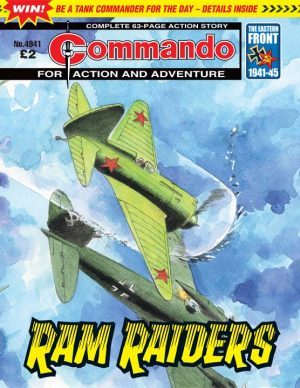 It was a daring tactic known as the "Taran" — using an aircraft as an aerial battering ram. Major Ilya Bezkhov of the Russian Air Force had used it on several occasions and lived to tell the tale.
When the Royal Air Force took on a mission to deliver four Tomahawk fighter-bombers to the Russians, Squadron Leader Peter Deacon clashed with Bezkhov, whom he viewed as unhinged — a danger to himself and everyone else around him.
However, Bezkhov saw the interfering Englishman as a coward. Could they work together to defeat the might of the German Luftwaffe?