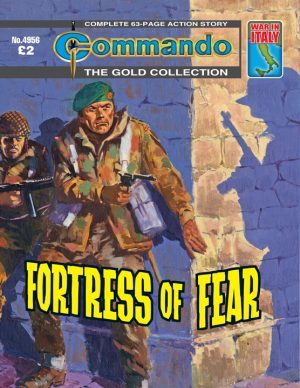 "Subito! Quickly! Across the road, no noise, no lights — the German lorries come. In them are the captured British Commandos sent to blow up the secret arsenal beneath Castello Santuzzo.
"These men are trained to do what we can never hope to. They must be freed and aided. Who knows, it might be that in return they will make sure that at least one Commando knife slips into the black heart of Kommandant Von Schneider.
"He has tortured and killed too many of us. His time has come. We, the mountain men of the Italian resistance, will make it so.
"So quickly, quietly…"