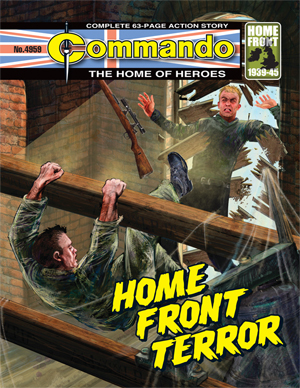 Wounded on a daring operation in Occupied Norway, Commando Sergeant Jeff Tain was sent home to England to recuperate.
Jeff's younger brother, Dave, was a police constable, investigating a black market racket when dead bodies unexpectedly started showing up.
The siblings were convinced that something more sinister was going on… an assassination plot involving German spies!