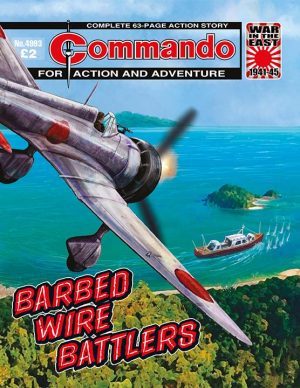 Seaman Andy Walker had been a loner all his life. From his beginnings at the orphanage to his posting in the Royal Navy, Andy struggled to be accepted…
But Andy's isolation worsened when he was captured and put in a Japanese prisoner of war camp. Once his jailers learnt he could speak their language, he was singled out and, from his fellow prisoners' perspective, given special treatment.
It would take everything Andy had to prove he was no traitor, no Japanese pet… to prove that he was one of them. That he was a Barbed Wire Battler!