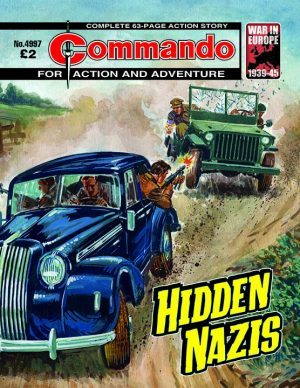 In 1945, after the German surrender, Nazis guilty of heinous war crimes attempted to flee or conceal themselves in post-war Germany. Lieutenant Sam Watling's job was to find them.
But he had help. An unknown hand aided Sam in his quest for justice, unmarked envelopes and tips were left at his desk – behind them a secret informant.
Someone was helping Sam catch Hidden Nazis.