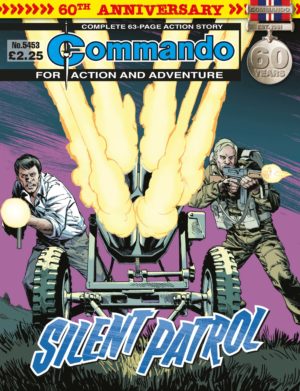 They hated each other like poison, Sergeant Dan Cunliffe of the 8th Army, and big Carlo, the trigger-happy Italian freedom fighter.
Trouble was, they had a job to do — a job that was vital to the whole Allied invasion of Italy. Their own quarrel would have to wait.
But they did have one thing in common — a burning hatred for all things German… which was really tough on the Nazis!
Story: Henderson
Art: Cueto
Cover: Staz Johnson