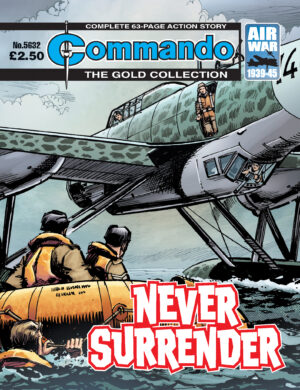 He'd said he would never surrender. He even made a bet on it. And when a guy like Mike Mason says something he sticks to his word.
So, although he was shot down in enemy territory, taken prisoner by the Germans, slung in jail by the Italians, he never in fact surrendered!
Of course, he did surrender to a Spitfire, but that doesn't count —or does it? See what you think!
Story: E Hebden
Art: Gordon C Livingstone
Cover: Gordon C Livingstone & Len O'Grady