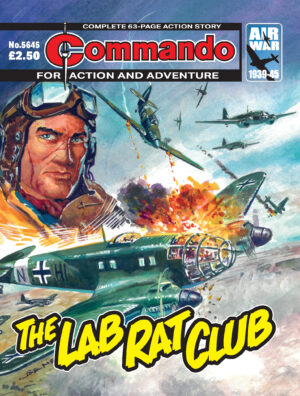 Jim Cope was an excellent pilot —but a reckless one. He charged into dogfights headfirst without stopping to think about the consequences. This was doubly dangerous considering it was 1940, during the peak of the Battle of Britain!I
t was inevitable that Jim's luck would run out. After a disastrous sortie, he became trapped in a blazing Hurricane, flames licking at his flesh, burning him badly and putting him out of action.
But all was not lost as this is the story of how Jim Cope became a member of The Lab Rat Club!
Story: Stephen Hume
Art: Manuel Benet
Cover: Manuel Benet