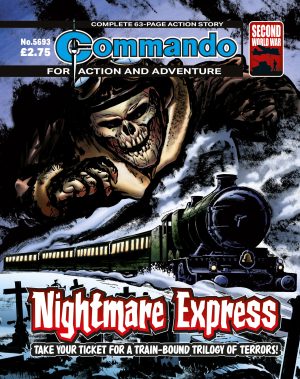 At a mist-shrouded railway station, a quartet of mismatched troops are assembled, their recent actions marking them out as the ideal escort detail for a mysterious cargo.
But as they hurtle through the night, curiosity, greed, and terror lead them in turn to enter the cargo compartment, each to discover the eerie train of events that led them to this fateful assignment.
And as the journey detours through a series of nightmarish tales, can any of them hope to disembark before the night train reaches its final destination?
Story:
Daniel McGachey
Art:
Mike Dorey
Cover:
Mike Dorey