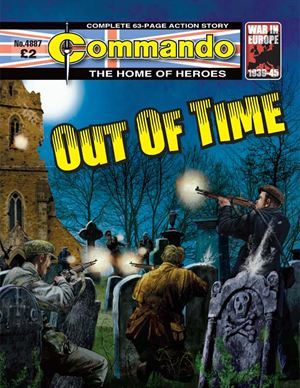 It seemed that the Grossin brothers couldn't be more different.
Marc was a mild-mannered watchmaker – the occupying German garrison had used his skills to mend various timepieces dotted around their base.
Meanwhile, his younger brother, Bernard, was a member of the local French Resistance and he had begun to wonder if Marc was getting too friendly with the Nazis.
That was the least of Bernard's worries, though. During a shoot-out at a ruined churchyard, he wondered if he was finally
OUT OF TIME