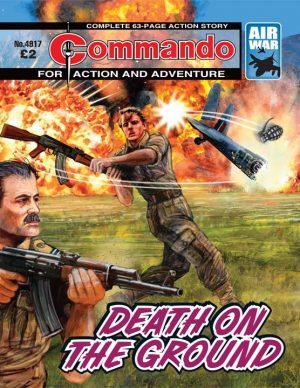 In 1963, in the skies above a group of remote islands in the South Pacific, many military aircraft disappeared without trace — so many, if fact, that the area became known as the "New Guinea Triangle".
When R.A.F. Flight Lieutenant Jon Day, and his C.O., Squadron Leader Richard Gibson, became embroiled in the mystery, they discovered that their dangerous foe was on the ground as well as in the air.
The Englishmen would have to improvise and use their wits to survive — even if that meant using captured weapons to bat away enemy grenades!