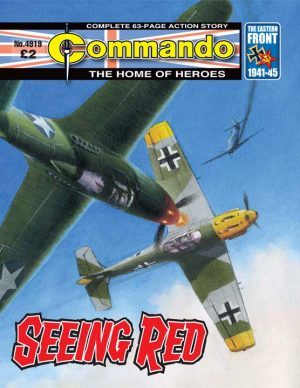 Second Lieutenant Wesley Muldoon was a gifted but hot-headed U.S. air force pilot. Before being called up he had studied politics at university and held unpopular communist beliefs.
Seizing a chance to ferry an aircraft to America's Soviet allies, Muldoon was delighted to see Russia for himself. Soon he even became part of a Russian squadron, flying his Airacobra P39 aircraft against the Luftwaffe hordes.
However, despite his idealised views, Muldoon realised he could not trust all of his new "comrades" and that danger lay ahead.