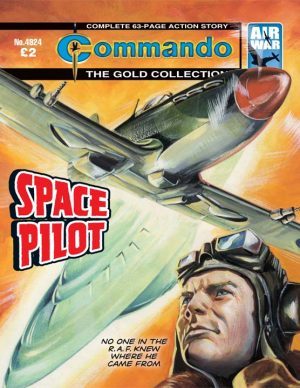 One day he was Flight Lieutenant "Topper" Brown — a young, unremarkable pilot and the idea of him becoming an ace was far-fetched.
Then he was shot up and crash-landed. Out of the flames rose a new Topper — a pilot who could flay anything with wings; an ace who could outwit the Luftwaffe and who could hold a Spitfire in flaming shreds together long enough to clear the skies of Nazis.
However, his mates said Topper wasn't like himself these days. In fact they suspected he wasn't even human anymore!