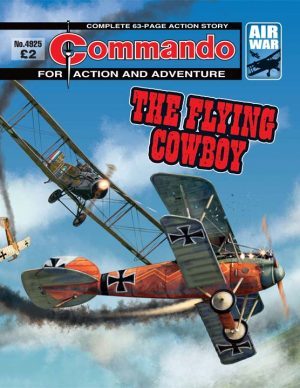 John "Bronco" Bronson was a ranch hand in Arizona who became interested in fledgling flying machines such as the Wright model B.
With World War I at its peak in Europe, the American wanted to do his duty, even though the United States had not yet joined the conflict. He enlisted with the Royal Flying Corps and soon was at the controls of a Bristol F2B aircraft duelling with enemy Albatros fighters high above the trenches of the Western Front.
Bronco was unique…the War's only flying cowboy!