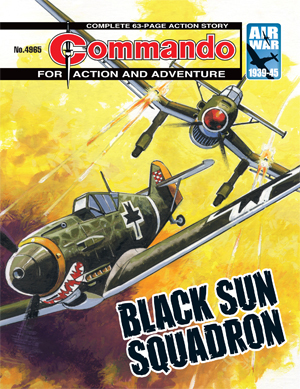 Squadron Leader Marko Vida was a talented and fiercely fascist pilot. Backed by the Nazis, Vida and his Black Sun Squadron dominated the skies over Croatia…
…Or so they thought. A Partisan Air Force made up of old, stolen fighters and led by Flight Officer Zlatan Pavic and Flying Officer Petar Milic would not hand over Croatia so easily.
With their planes outclassed and outgunned, things were fraught for the Partisan Air Force. They dared to fight back against the might of the… BLACK SUN SQUADRON!