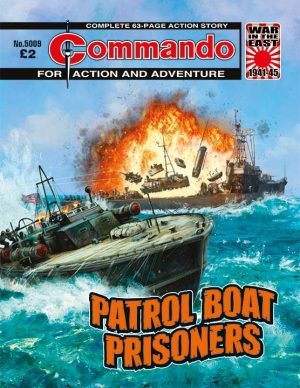 Autumn, 1944, and American was out for blood. In the waters of the western Pacific, three U.S. navy patrol torpedo boats were on the lookout for enemy vessels when they spotted a Yaeyama Minelayer.
The Japanese ship was decimated. Scanning the destruction, Lieutenant Mark Murdoch noticed two lone survivors who were soon to become…
PATROL BOAT PRISONERS.
Story: Ferg Handley
Art: Jaume Forns
Cover: Janek Matysiak