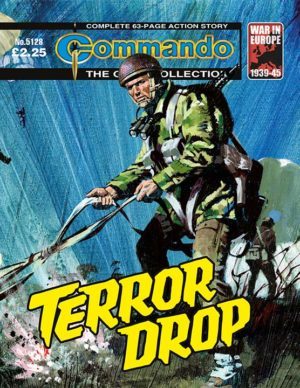 Right into the heart of the Gestapo HQ they had come – six Polish deserters led by an English officer. Their mission was to capture a Gestapo official – alive.
But for Lieutenant Ron Barclay there was another quest – he was trying to find his father, who had vanished in Poland when the Nazis attacked.
Now only a single door separated Ron from the Gestapo chief. Ron kicked it open – and got the shock of his life.
Story: Allan
Art: V Fuente
Cover: Penalva