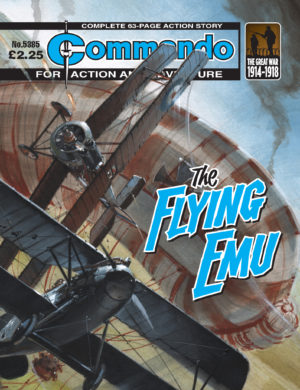 Estranged twins Teddy and Ernie Sharp followed their own paths in the Great War. Teddy took to the skies while Ernie trained hard with the Australian Imperial Force, determined to make his mark.
Then, a chance meeting on the Western Front and Teddy's untimely death changed Ernie's life forever, as he abandoned the AIF and took on his brother's wings in the Australian Flying Corps.
But his natural talent in the air would only take him so far under the sinister gaze of the German Imperial Black Hawks!
Story: Brent Towns
Art: Morhain & Defeo
Cover: Keith Burns