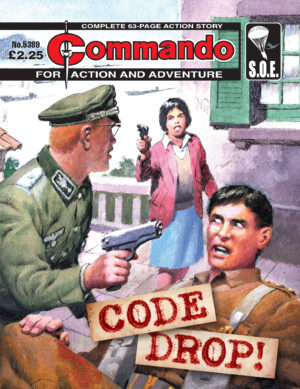 Warring siblings Penny and Oliver have parted ways and are soon on opposite sides of the world, doing their bit for the war effort.
As Oliver lays waste to Vichy forces in Madagascar with the Commandos, Penny retrieves vital intelligence for the Allies in Normandy.
But their fates are inextricably stitched together at the culmination of the war on D-Day… and bound by the hatred of a single Nazi — the untouchable Von Luck!
Story: Hayley Austin
Art: Paolo Ongaro
Cover: Ian Kennedy