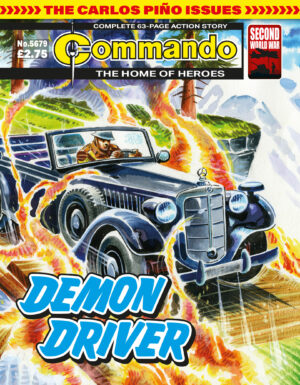 The flickering flames, the searching burst of German bullets, the creaking of the old bridge. It all added up to dangers to be overcome, no doubt about it.
But for Corporal Tony Wiggins the biggest threat was in his own head where a demon lurked which, so far,
he had not been able to control. And if he failed again, the Germans were going to wreak havoc!
Story: Alan Hebden
Art: Carlos Pino
Cover: Carlos Pino