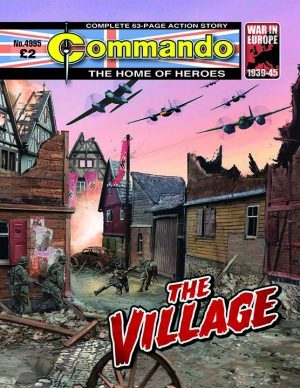 By spring, 1945, the Reich's forces were in full retreat and Allied troops were pushing into Germany. So when Sergeant Matt Geary and his small squadron moved into the small village of Langhirten, he wasn't expecting much resistance.
They took the village from the S.S. battalion easily and they repelled the German's counterattack with little issue. But after the S.S.'s third attempt to seize back the village, Matt became suspicious. Langhirten had no strategic value and the Germans were supposed to be retreating… So what was so important about Langhirten?
What secrets were hidden in… The Village?