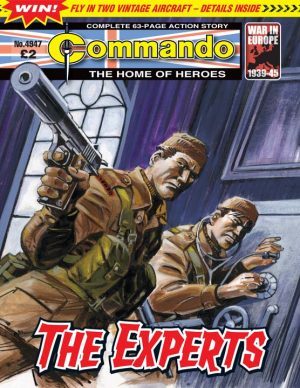 Lieutenant Doug MacKay was a non-nonsense agent of the Special Operations Executive — used to doing things by the book.
When tasked with uncovering vital intelligence plans from a Nazi safe deep behind enemy lines, the unyielding operator did not expect to be paired with Private Alex Drake, a former criminal but an expert safecracker.
Drake was under no illusion that if ever it looked like they might be captured, his SOE mentor would rather kill him in case he cracked under interrogation. It was an uneasy alliance, to say the least.